Welllllll...
I'm glad you asked. I've been blogging for a while now and I have
learned a lot
from some AMAZING bloggers out there. Blogging is not something that can be learned any other way than reading other blogs. I've been doing that for years, but its only in the last 6 months or so that I have
fallen so in LOVE
with a few, that I absolutely
have to get home and check
to see what they have posted for the day.
Let me answer some questions before I go munch further.
Why read blogs?
Why not? In all seriousness, I love reading, and I love reading about other people. My hubs gets home every day from work, we eat, we talk, and he likes to watch a little TV. I don't dig on TV, so I read blogs.
What kind of blogs to you read?
If you look hard enough, you could find a blog on nearly anything. I really like reading "mommy blogs," and "craft blogs."
Just a few of the momma blogs I follow are
Kristen @ projectbabyblog.com She is hilarious and a brand new, super-mom of the uber cute Tinsley!
and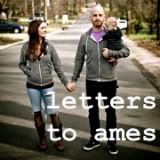 Rachel @ letters to ames. I hope I'm half the mom she is. She works full time as a nurse, she breast feeds twins, she cloth diapers, and is a momma of 5!!
Some of my favorite craft/DIY blogs are:
bedifferentactnormal.com
dollarstorecrafts.com
craftgossip.com
But my ALL time favorite thing to read is the combination of the 2. Crafty/DIY mommas who are hella inspiring and have really cute kids to blog about!!
I LOVE Sherry at younghouselove.com
Her and John blog about projects in and around their home. They are truly inspiring. Once, Sherry blogged about making a "painting" with their dog, Burger's paw prints for John's birthday, so I thought I could do it...and I ended up with green paint all over my kitchen! They do it all with too cute Clara at their feet, which I love! (plus they live in VIRGINIA!!)
and can't forget my girl, Natalie, at johnnyinadress.com!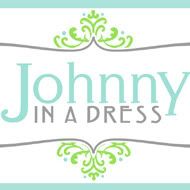 She amazes me with her creativity, and balances it all with two super cute kiddos, one of which is special needs!
So there you have it, more than you ever wanted to know about why I blog!